Business process management systems and corporate content management systems are classes that overlap in terms of functionality, but are certainly not interchangeable. An IT specialist should clearly understand in which case a company needs a particular system in order to implement the required and profitable solutions.
In the article we will try to show how business process management systems differ from enterprise information management systems, what tasks they solve, how they intersect with each other, so that it was clear not only to specialists, but also to ordinary users. First, let's give the established definitions of two classes of systems.
Terminology: business process and content management systems
Business Process Management (BPM, Business Process Management)
This concept considers processes as special enterprise resources, continuously adapted to constant changes.
The concept relies on such principles as clearness and visibility of business processes in the organization at the expense of their modelling with use of formal notations, use of modelling software, simulations, monitoring and the analysis, possibility of dynamic reorganisation of models of business processes by forces of participants and means of program systems.
Management of enterprise information resources (ECM, Enterprise Content Management)
It is a set of technologies, tools and techniques that are used to collect, manage, store, store and deliver information to all customers within an organization.
In general, ECM focuses on working with unstructured information in any form, including ordinary office documents in Word, Excel, PDF formats, as well as drawings, drawings, graphics, scanned images and generally files of any format, emails, web pages, videos and other information in electronic form.
The variety of content types significantly distinguishes ECM from business process management, where workflow is in the center of the system. The main task of ECM is to support the full life cycle of information.
Business process management – at the intersection of three classes of systems
If all information systems that provide automation and management of business processes are divided into three classes, then the following picture emerges:
Document management systems – automate the movement of documentation;
Resource management systems – automate resource management;
CASE-means – automate modeling and creation of processes.
Business Process Management System (BPMS) is located at the junction of these three classes of corporate software.
If we consider ECM-system, it is not just a document management system, it combines two key tools necessary for building an information system, it is:
BPM is business process management;
IDM – integrated document management.
Composition of BPM and ECM systems
In order to understand what tasks both systems solve, let's see what modules they consist of.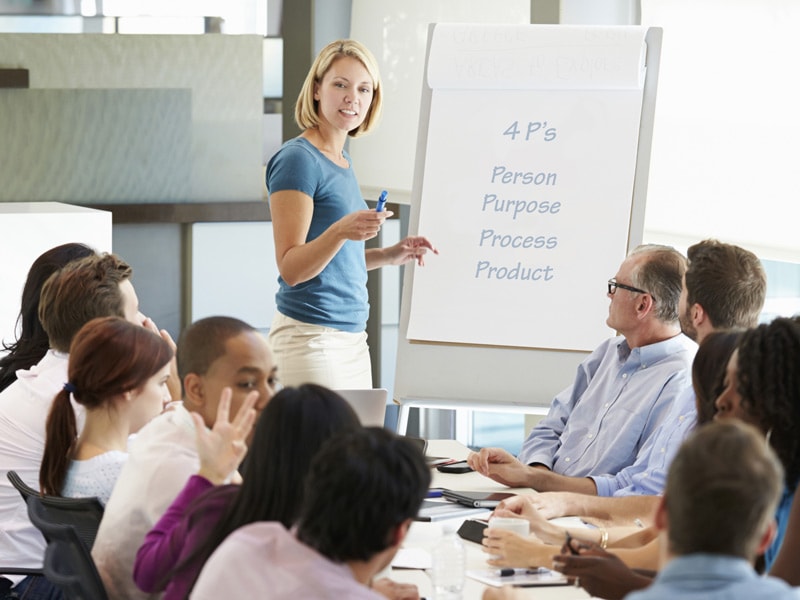 The main modules of the business process management system are:
The graphical modeling module. The module allows the analyst to present the process in terms of workflow, business rules and information flow;
module of dynamic modeling. The module allows you to present the business process model in dynamics. It helps to identify problematic areas of processes and resource constraints, which allows you to make adjustments to the process at the stage of modeling;
Application development module. The module provides the developer with the necessary tools to create a user interface, various dialogue forms and integration with business applications and information systems;
Workflow and business rules management module. The module implements the management of work flows, flows of information and documents. The module also controls the execution of specified business rules;
Process interface module. The module allows users to view the assigned tasks and perform them;
Process control module. The module allows you to monitor processes, receive process indicators, analyze them, generate reports based on them. Monitoring allows you to optimize and make changes in business processes;
BPM system management module. The module allows you to configure the software, assign access rights, control hardware.
Modern ECMs usually include the following modules:
Document management module (IDM, Integrated Document Management). The module provides storage of documents, document cards, versioning, delimitation of access rights, document history;
Document Imaging module. The module provides capture, transformation and management of paper documents;
Workflow, BPM, Business Process Management module. The module provides partial management of business processes, allows you to transfer documents and other content along pre-designed routes, assigns work tasks, creates logs of the progress of business processes;
web content management module (WCM, Web Content Management). The module provides representation of the most actual information, the uniform working environment, differentiation of access to the information and the uniform policy of safety;
Media content management module (DAM, Digital Asset Management) The module operates with data in electronic form as assets in order to get the maximum profit from them;
Knowledge Management (KM) module. The module provides system support for the accumulation, retrieval, and delivery of information required for decision-making. The module includes tools such as full-text search, end-to-end search for heterogeneous information sources, automatic categorization and visualization of information;
module for managing collective interaction (Collaboration). The module allows you to establish interaction between users in the preparation and use of documents.
After getting acquainted with BPM- and ECM-systems modules, it may seem that the business process management system is only a part of the ECM-system, but it is not so.